Newsletter #1 — Hello, New Release & Trials
| | |
| --- | --- |
| Kategória: | Newsletter |
| Zverejnené: | 30. november 2023 |
| Autor: | Ondrej Jób |
Hello! Welcome to the very first Setup Type newsletter! In this edition — a new release (the first proper release since 2014's Woodkit!) and trials for all Setup Type fonts!
First of — I am not going to be great at this — the newsletter will come to you at super random times, I will be sending one only to announce new font releases or important news. In each newsletter, you'll also find a limited-time discount code that can be used for any font from the Setup Type catalogue. Make sure to subscribe so you won't miss it!
✨ New Release — Monoxil Pro ✨
Monoxil Pro is a new and expanded version of the original Monoxil typeface, which was inspired by the aesthetics of medical typography and design, created as part of a two-week school project.
Monoxil Pro is a sans-serif monospace font in eight weights, with italics and a extended character set. Compared to the original Monoxil, its new version is less mechanical and has a pleasant, friendly character.

For characters that are usually compressed (m, w) or expanded (i, l) in a standard monospace typeface in order to fill the fixed space designated for each character, Monoxil Pro also includes stylistic variants with proportional width, which results in smoother text setting, while preserving the monospace expression.
👀 Trials — You can now try all Setup Type fonts for free! 👀
The trial versions of the fonts contain only the characters A–Z a–z 0–9. If you need to test the fonts in another way, please contact us. Full versions of the fonts can also be tested on Fontstand.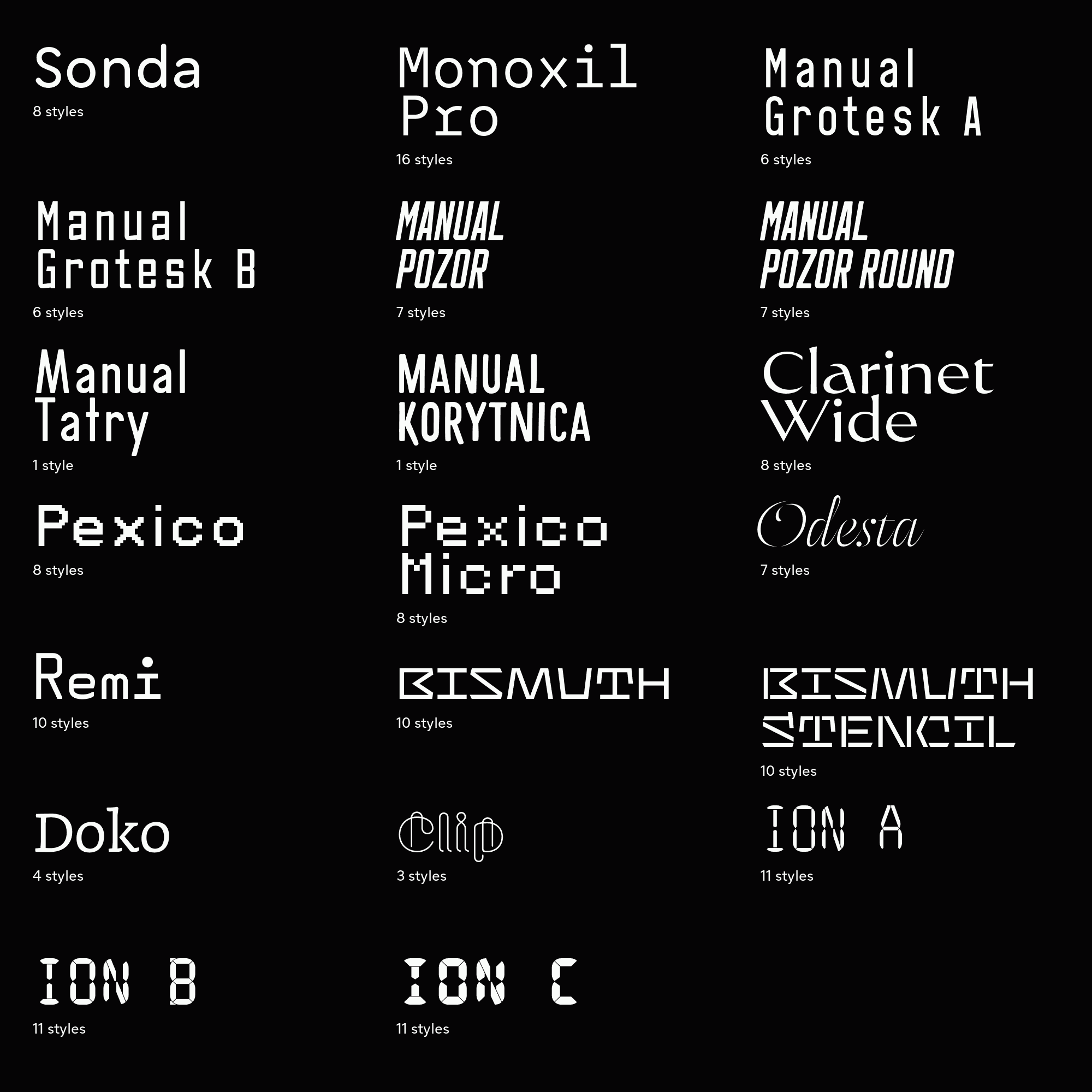 🔥 Discount Alert — Use code ULYXVTR7 during checkout to get 20% off any order until 25. november 2023. 🔥